"Electric Park in the Commune of Lezha" entails the construction of the following:
– One power station with liquid biomass of 140 Megawatt.
– Two energetic wind parks of 234 Megawatt.
– One interconnection line between Italy and Albania though under-water cables (HVDC),
conversion station DC/AC.

The complete investment will be undertaken by Marseglia Group with a total cost of 1 Milliard Euros.
This project is currently in its financing stage. Schnell, LLC is the only Albanian partner.

Dardania Resort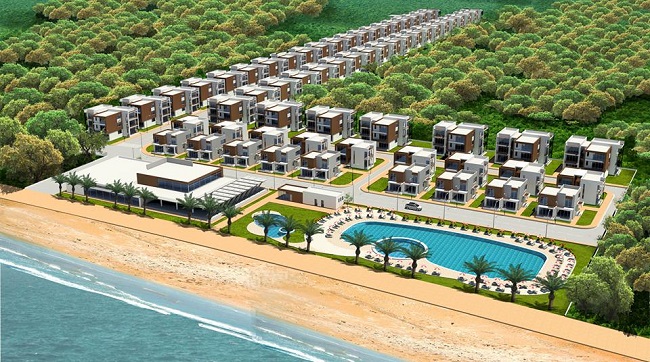 Dardania Resort http://www.dardaniaresort.com is the first condominium resort with European standards in the coastline of Albania. Its 35,000 m2 construction surface will be built on 5.5 ha and will offer 63 vacation villas. This Italian-Albanian partnership has total investment cost of 15 million Euros and is aimed at middle-class buyers. Expected completion date is January 2018.